Modular training
Trainings for hairdressers, beauticians, massers and makeup artists
Qualified lecturer
All skills and techniques of work are taught by master Vaska Leontic
Practical work
Provided tools, accessories and materials for work
Leontic Academy
Our goal is to share our knowledge and experience gained through practice and work, as well as the development of craftsmanship and the revival of extinct techniques of work in the field of personal services.
Through the training center, the courses and the many programs and modules we created for you , you will have the opportunity not only to acquire the commercial skills and techniques of work in our courses, but also to bring you the culture and psychology of thinking of the work of the stylist, beautician, hairdresser and make-up artist Vaska Leontic.
Our courses are p prepared to be accepted and easily applicable, and at the same time designed and developed according to the needs of the modern way of thinking and applying to work. Every student and candidate, after completing his training, leaves us inspired, filled with a passion for future dedication and technical excellence, acquired newest techniques and skills at work. We look forward to being part of our big family!
With respect
"Academy Leontic"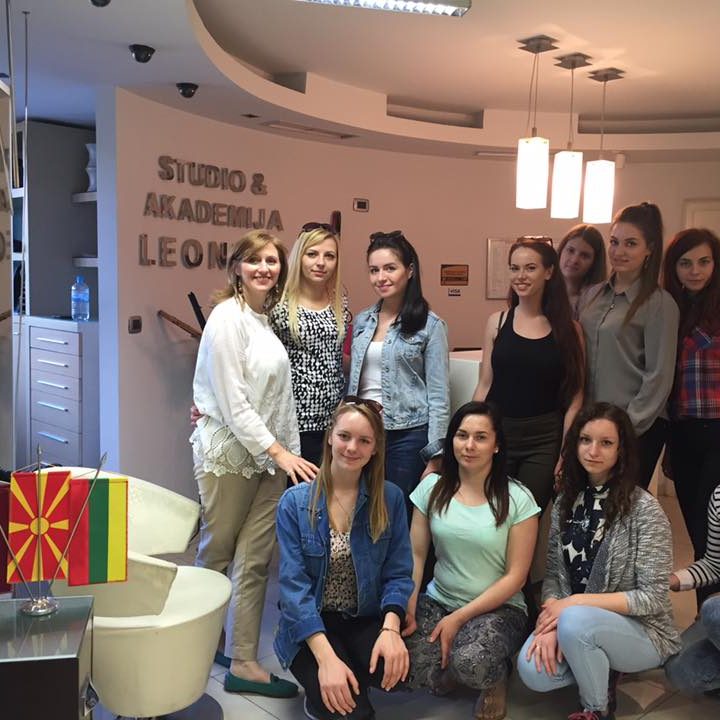 Instructor Vaska Leontic
Vaska Leontic's vision is through quality work, services and activities to create a recognizable and original style of work that will create a unique style for the clients, and at the same time leave behind high-quality projects and personnel.
She always strives for the knowledge and experience she has gained at professional plan to transfer it to the younger, to the customer and to his associates. For that purpose, he established the PCSO education centers. And PSU. Academy Leontic and formed a professional team of people to whom he conveyed his experience and actively included them in all projects and development programs and plans. Educational team of the PCSO. And PSO. Academy Leontic renews the programs every year and brings freshness with novelties that candidates, students and high school students will introduce in the latest world achievements and in the perfect technical creativity. Their goal is to give you the key to success, and they are convinced that education is the key to a successful and progressive career. It is such education that is trying to give the PCSO. And PSO. Academy Leontic with various trainings, courses and modular programs.